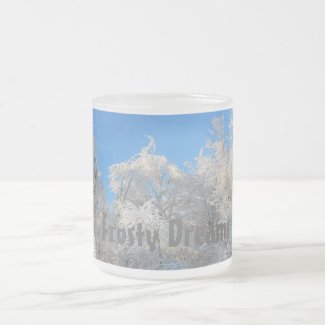 Frosty Dreams White Ice Trees Mug
by
deluxephotos
Put your favorite
photo on a mug
.
This frosty mug features white ice trees with the saying Frosty Dreams. The photo was taken from Michigan's ice storm. The ice is thick on the branches enhancing a white frosty coloring against the clear blue skies capturing a pure Michigan Blue Beauty. Great for gift for anyone or self. Be Smart Save Money Shop Online on our
Deluxephotos*
Zazzle store.
Deluxephotosphotography.com
thanks you for looking.
-->