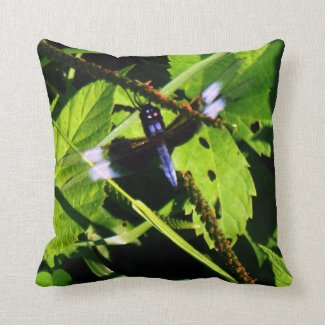 Widow Skimmer Dragonfly Throw Pillow
by
deluxephotos
See other
throw pillows
.
This throw pillow features a pretty Widow Skimmer Dragonfly resting in wild weeds. There is sun light on the wild weeds that brings out a light green coloring. Great for cabin, home or office. Nice for anyone who loves and appreciates the beauty of dragonflies. Be Smart Save Money Shop Online on our
Deluxephotos*
Zazzle store.
Deluxephotosphotography.com
thanks you for looking.
-->