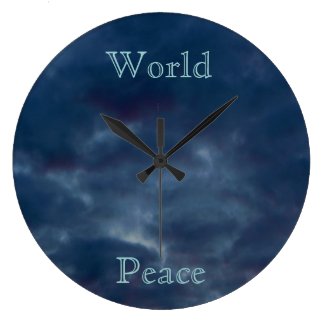 World Peace Colorful Blue Clouds Wall Clock
by
deluxephotos
Design your own clock
at zazzle.com
This wall clock features colorful blue clouds with the words "World Peace" around the time. Great for any home wall decor. Buy as is or tweak it to make it your own. Be Smart - Save Money - Shop Online. Contact me if you would like this photo and/or any other photos on a different item. Stop by again - store is growing (restocked daily).
Deluxephotos Photography
quote "strike a pose + capture a moment = priceless".